CDs of the Week
There is so much good music available - you've just got to find it. This page contains information on my four selected CDs of the week. Be sure to come back soon for a new selection.

More information and audio clips can be found at CD Universe via the search page.

<! -- let the top value default to the natural position -->
Please select an artist from the list below:
Kimmie Rhodes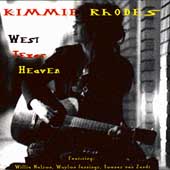 I first heard of Kimmie's CD from my guitar teacher when we were looking the arrangement of "I'm Gonna Fly". I was drawn by that irresistible quality of beauty tinged with sadness and a touch of lonesomeness. The long time it took to find the CD was well worth the wait. To quote Joe Nick Patoski from the liner notes - "She'll make you dance, she'll make you listen and most of all, she'll make you glad that there are a few folks left on the planet who make music for the pure joy of it all."
This CD was released in 1996 on the Transatlantic label. A link to Kimmie's website can be found on the exit page.
John Gorka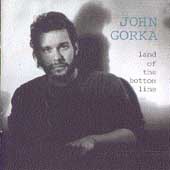 John Gorka is just an amazing songwriter. He may sing about something you've heard a thousand times before, but he seems to carefully select each and every word and approach the subject from a completely different angle than the one you expect.
This CD was released in 1990 on the High Street Records label.
Alison Krauss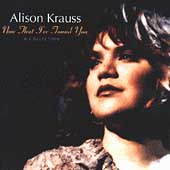 Alison Krauss is an accomplished bluegrass fiddler who began playing when she was 5 years old. In 1983 - when she was just 12 years old - she won the Illinois State Fiddle Championship and the Society for the Preservation of Bluegrass in America named her the Most Promising Fiddler in the Midwest. She signed with Rounder Records when she was 14 years old.
As well as being a virtuoso fiddle player, she has the most gorgeous voice I've ever heard. Whether she's playing old-time or modern bluegrass songs, the approach is always fresh and original. For anyone that has a cliched view of bluegrass, just listen to this.
Robert Earl Keen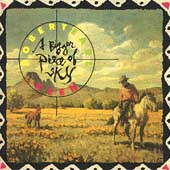 Now I've never been to Texas, but it feels like I've always lived there after listening to Robert Earl Keen - For instance, I've sat on his front porch, driven down Amarillo Highway, fished for a five pound Bass and spent Christmas with his family.
Whether he is singing about sad lonesome cowboys or hard drinking drifters, he always tells compelling stories whose characters usually have a dark side to their nature. Before it all gets far too serious though, his wit and humour are always lurking in the background ready to burst out when you least expect it.

This CD was released on the Sugar Hill label in 1993.